EasyGPS 2.9.4 (4 Megabytes)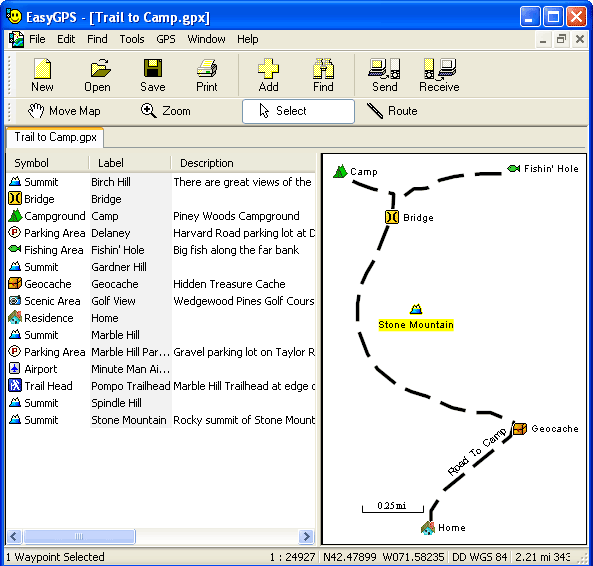 EasyGPS is the fast and easy way to transfer waypoints, routes, and tracks between your computer and your Garmin, Magellan, or Lowrance GPS. EasyGPS lists all of your waypoints on the left side of the screen, and shows a plot of your GPS data on the right. Use EasyGPS to back up and organize your GPS data, print maps, or load new waypoints onto your GPS for your next hike or geocaching adventure.
EasyGPS works with every popular handheld GPS receiver, and it is 100% FREE!
Download
your copy today